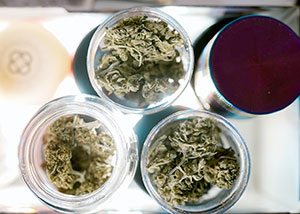 By Morgan Gaffney
Nuestra LLC dba Boston Garden, a Massachusetts-based cannabis brand, moves forward in their process to open an adult-use marijuana establishment at 518 Somerville Ave. The proposed retailer was discussed during a virtual community outreach meeting they held via Zoom last Thursday evening. After a presentation about how the retailer would function, the meeting was opened up to the community for questions and concerns.
No community members attending the meeting objected to the proposed site.
As time goes on since the legalization of marijuana in the state of Massachusetts on December 15, 2016, marijuana retailers have become more common, with over 225 locations around the Commonwealth. Boston Garden's establishment would join this increasing number across the state, as well as in the City of Somerville.
"I suspect that this facility is really going to be almost kind of like a neighborhood pharmacy, or a neighborhood liquor store," says Phil Silverman, a partner at Vicente Sederberg LLP, the firm representing Boston Garden. Vicente Sederberg LLP, a national