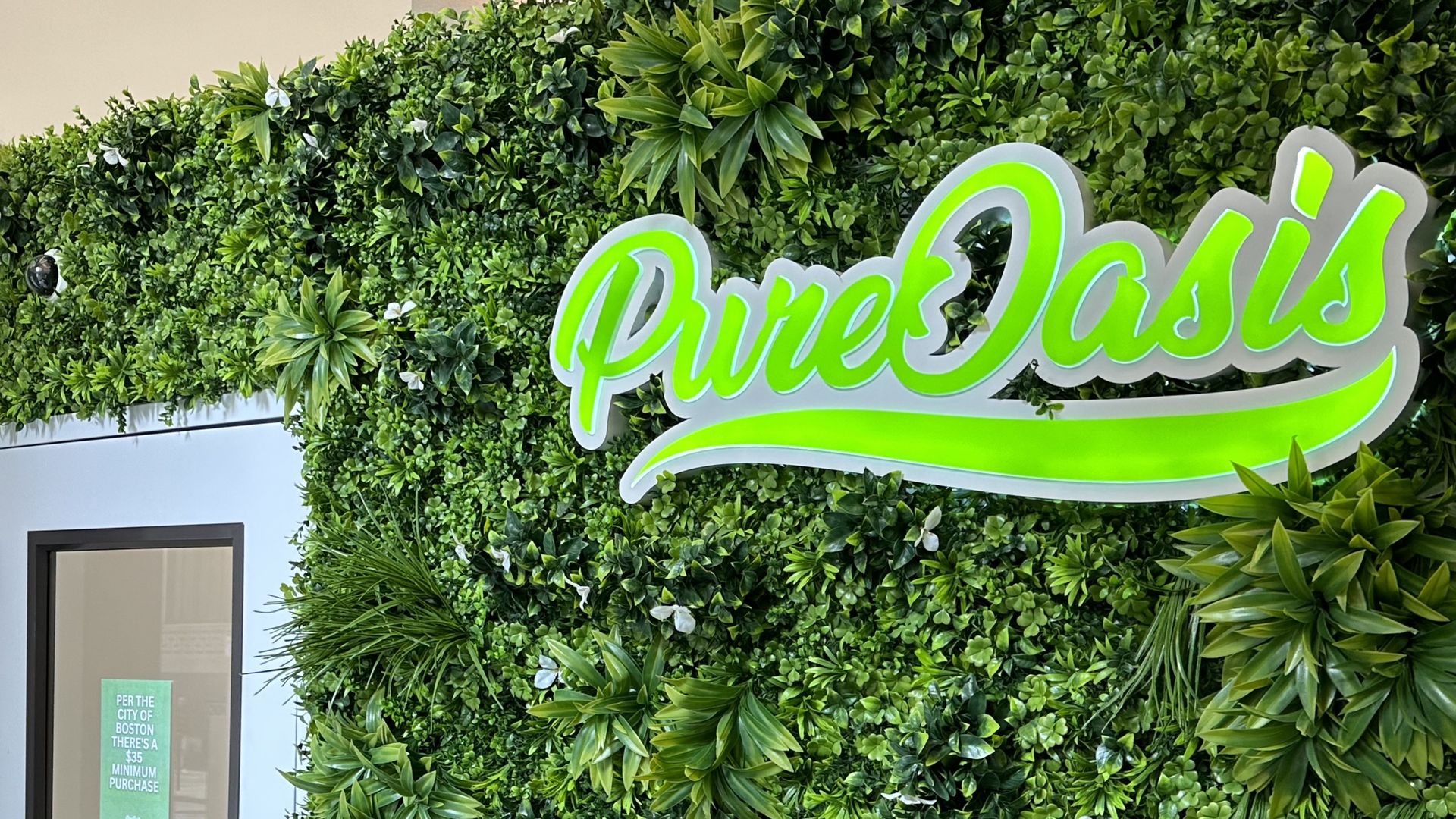 The Pure Oasis entry downtown. Photo: Steph Solis/Axios
Pure Oasis made waves when it opened Boston's first adult-use cannabis dispensary in Dorchester. Now it's coming to another location in the heart of downtown.
Driving the news: Pure Oasis plans to open its doors at 85 Devonshire St. on June 1, says co-owner Kobie Evans. The 7,000-square-foot space was once home to a bank.
Why it matters: The locally owned and Black-owned store's first location opened in Grove Hall in March 2020.
The downtown opening represents an expansion into a part of Boston that historically has not hosted many Black businesses and entrepreneurs.
What they're saying: "Coming from Boston, living as a native, it was a big deal to make that step," Evans said. "Although it isn't anything written in stone, it's (because of) the idea of growing up in the city with demarcation lines that you're breaking a barrier."
What's next: As part of an effort to work with community organizations, Pure Oasis plans to donate $50,000 this week to Haley House, a nonprofit